Why Thermal Imaging?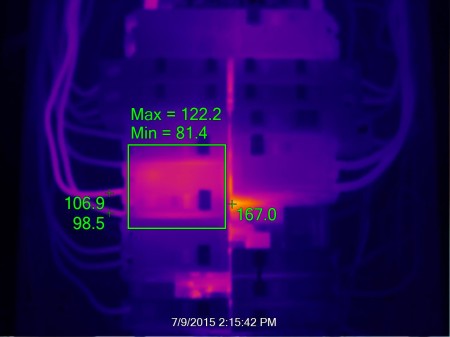 Infrared thermal imaging has many uses under the skilled hands of a qualified thermographer.  Many items of concern are often hidden form visible detection through traditional investigations.  However, these concerns typically provide a heat signature which can be detected through infrared thermal imaging equipment.  An inspection using infrared thermal imaging is relatively quick, non-invasive, non-destructive, and can save New England clients both money and time that traditional inspection methods cannot.
Applications for industrial, residential, and commercial infrared inspections are almost endless.  Below are but a few of the various services New England Thermal Imaging can provide:
Infrared Electrical Inspections
Commercial Flat Roof Inspections
Heat Loss and Energy Surveys
Mechanical Equipment Maintenance Surveys
Plumbing Supply and Drain Leak Detection
Structural Defect Inspections
Concealed Insulation Infrared Scans
Water and Moisture Intrusion Surveys
Building Envelope Infrared Surveys
Radiant Heating Location and Leak Detection
and much more…
Infrared thermal imaging has rapidly become one of the most cost effective and valuable diagnostic services for many diverse applications of commercial, industrial, and residential building inspections.
Contact us today to discuss your application needs and questions!